My last post was on September the 20th, seems like it was a l-o-n-g time ago but I see it is only a month. During this time I have had my mother stay a week with me, I have had my grand children staying a few days every week (they are here now) and it just seems like time flies and there is never enough of it.
The last time I posted in
my blog at Wordpress
was the 6th of Sept. and I need to get busy because the holidays are coming and time will be even shorter.
I haven't posted any new photo packs in the store.
http://sherrys_camera.storenvy.com
If you have not looked over there, the packs are very affordable ($1.50 on average) and while you won't the copyrights, you can use these for pretty much anything you want to create, in print or online.
There have been some sales
in my Zazzle stores
, people getting ready for Christmas I suppose.
If any of you are on Pinterest, please follow me and of course I will follow you!
http://www.pinterest.com/sherryscamera
If anyone is interested in history or genealogy, I updated two blogs that I had been very neglectful of while getting my digital photography going.
Please visit "
Texas History Hunter's Blog
" on Blogspot and "
Texas History Hunter
" on Tumblr and follow me if you enjoy the post.
If you have an online presence (blog, website, store, etc) you really should have a Gravatar. I have found it helps me by keeping everything in one place with easy access.
http://en.gravatar.com/sherryscamera
Here is a new photo I have not yet released and if you are visiting this blog, you will be the only ones to have it. You can use it however you wish so long as you do NOT put your copyright on it. You can use it at Zazzle or Cafepress, etc, stationary, cards or in a scrapkit or for supplies in a tutorial. Credit is always appreciated but not a requirement.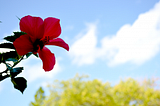 3008 x 2000 pixels
5,92 MB